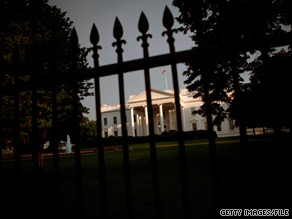 On Wednesday, the White House responded to Georgia Republican gubernatorial candidate Nathan Deal's ties to birther questions.
Washington (CNN) - Only hours after former Congressman Nathan Deal won a nail biter of a runoff election for Georgia's Republican gubernatorial nomination, the White House said the candidate will have to explain ethics questions raised during the campaign.
At the White House briefing Wednesday, Press Secretary Robert Gibbs was asked about the party nominating a candidate who had been linked to birther questions. Deal in January sent the White House a letter asking President Obama to answer more questions about this birthplace, after saying in an interview the documentation publicly available "leaves many things to be desired".
Gibbs from the podium responded, "I think if you look at what Nathan Deal is probably going to have to explain over the course of this (election), that may be some of the least of his concerns, in terms of some ethics investigations currently ongoing."