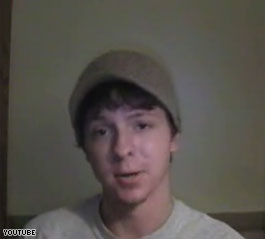 John from West Virginia
(CNN) - John from West Virginia asks: "Mike Gravel, in one of the previous debates, you asked something along the lines of, the entire deaths of Vietnam died in vain. How do you expect to win in a country where a large chunk of the people disagree with that statement and might very well be offended by it?"
What did you think about the candidates' response to the question? What would you have asked? Add your comment below, or better yet, turn on your camera to record your commentary and reaction video and send in your I-Report. Your comments below or you I-Report video could be part of CNN's post-debate coverage.