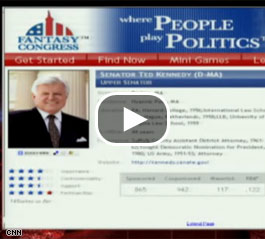 Watch Internet Reporter Abbi Tatton on the Situation Online.
WASHINGTON (CNN) - The sweeping ethics reform bill passed by the House may score points with voters, but will it score points in a fantasy Congress?
The political version of fantasy football is gaining popularity online - and it offers clues into how Democrats are doing now that they're in charge.