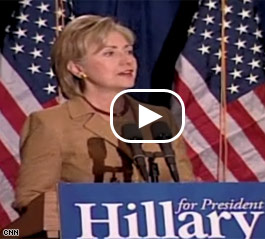 Watch Clinton discuss Ahmadinejad's visit Monday.
WASHINGTON (CNN) - Both Republican and Democratic presidential candidates Monday questioned Columbia University's decision to invite Iranian President Mahmoud Ahmadinejad to speak at it's New York campus.
In his speech at Columbia University that touched a number of emotionally-charged topics, Iranian President Mahmoud Ahmadinejad defended his controversial remarks over the Holocaust and Israel, saying he is an academic who had just posed questions.
He also said his country's nuclear program is intended solely for peaceful purposes, which it has the right to pursue.
Related video: Obama says we should promote truth