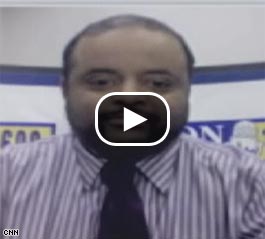 Watch Roland Martin sound off about the GOP and black voters in this clip from CNN Pipeline.
(CNN) - That's right, I said it. And I mean it.
The GOP as a whole is completely scared of black voters, and the actions by the front-runners for the party's 2008 nomination show they are continuing the same silly political games the party has played for years.
Oh, don't bother tossing out the appointments of Colin Powell and Condoleezza Rice as secretary of state by Bush. Yes, they are African-American. But I'm speaking of the party.