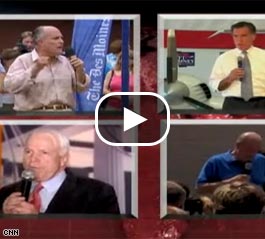 Watch John King's report about the absence of some GOP presidential candidates from minority-focussed debates.
WASHINGTON (CNN) - Sen. John McCain, former New York City Mayor Rudy Giuliani, former Massachusetts Governor Mitt Romney, and former Tennessee Senator Fred Thompson will also miss a debate on Thursday night where the focus will be on issues of interest to minority communities and where all of the questions will be posed by minority journalists.
CNN's John King has a report on what missing this debate and similar events might mean for the Republican Party's ability to win the votes of minorities in 2008.