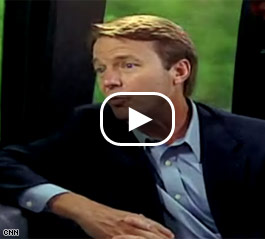 CNN's Candy Crowley reports on Edwards' decision.
WASHINGTON (CNN) - Former Sen. John Edwards told CNN Thursday he has decided to accept public financing for his presidential campaign, subjecting himself to strict spending limits.
Is this a principled stand against the surge of money in politics or the consequence of severely lagging behind rivals Hillary Clinton and Barack Obama in fundraising totals?
Edwards himself says it's the former: "This is not about a money calculation," he told CNN's Candy Crowley Thursday. "This is about taking a stand, a principled stand, and I believe in public financing."
What do you think?