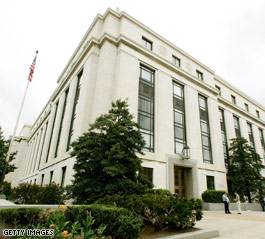 Several fires have been set in the Dirksen Senate Office building.
WASHINGTON (CNN) - Authorities are investigating a series of small fires set in women's restrooms in Senate office buildings in recent days, according to the Capitol Police.
Four such fires were set Wednesday in the Senate's Dirksen and Hart office buildings, police said.
Three fires took place in the morning in separate restrooms and were extinguished by police. The D.C. Fire Department was called to the scene of the fourth fire, in the Dirksen building, Wednesday afternoon. That fire generated a lot of smoke, police said.
Sgt. Kimberly Schneider said there were no injuries and no evacuations.
Police are searching for suspects but have no hard leads, she said. "It's a work in progress."
Police added additional patrols in the office buildings and asked staff members to report any "unusual activity or behaviors that may be associated with these fires."
Authorities said they did not believe the fires intended to harm anyone.
"This would appear designed to be more of a nuisance than to endanger anyone," said Capitol Police Chief Phillip Morse.