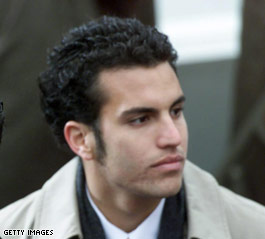 Jeb Bush, Jr. is backing Giuliani. But who will his father support?
WASHINGTON (CNN) - As his uncle heads into the final stretch of his presidency, Jeb Bush, Jr. decided Thursday to throw his support behind former New York City Mayor Rudy Giuliani's run for the White House.
"As someone who grew up around politics and candidates, I know that Rudy has the leadership qualities and unmatched experience to be the next President of the United States," Bush said in a statement. "I'm honored to join his campaign and look forward to working with the many young professionals throughout Florida supporting the Mayor."
Bush will join the campaign as the Chairman of Florida Young Professionals, and work to build up grassroots support among young people across the state.
Bush is the youngest son of former Florida Gov. Jeb Bush, who many thought would run for president. Democratic strategist James Carville predicted earlier this week that the former governor would jump into the race and eventually win the Republican nomination.
- CNN Associate Producer Lauren Kornreich