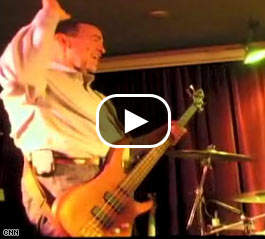 Watch how Huckabee is making noise in the Granite State.
MANCHESTER, New Hampshire (CNN) - Coming off a strong performance at the Value Voter's Summit earlier this week, former Arkansas Gov. Mike Huckabee is drawing praise with social conservatives.
Is it enough to lead to success at the polls? CNN New Hampshire Producer Sareena Dalla takes a look at Huckabee's efforts in New Hampshire and how he continues to surprise potential voters.