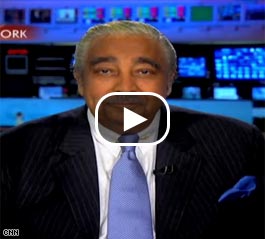 Watch Wolf Blitzer's interview with Rep. Rangel.
WASHINGTON (CNN) - New York Rep. Charlie Rangel, a prominent supporter of Hillary Clinton, sharply criticized Republican presidential frontrunner Rudy Giuliani's personal life Monday, highlighting the fact that the former New York City mayor and his wife have each been married three times.
"Two people, six spouses. It's a little complicated if you're not religious, especially if you're running against a Mormon," Rangel told CNN's Wolf Blitzer in a reference to Giuliani's chief rival, former Massachusetts Gov. Mitt Romney. For the record, Romney has only been married once.
"I think America has to look at all these things, and there are enough moles on this man that embarrasses those of us who have sought public life," the 19-term New York congressman added. "When we get involved in public life, it means we're in a goldfish bowl. It would seem to me, with all the breaks the mayor had, being involved with his personal problems, he would thank God he's gotten as far as he did go without making the politicians get involved in his personal life."
Rangel brushed aside the notion that criticizing Giuliani's personal life exposes Hillary Clinton to similar criticism. The former first lady's own marital troubles have been well documented.
"You can say it over and over and over again. This woman got married [and] stayed married [to] the same husband. When they had problems, she stuck with him. You tell me what in her personal life is something she should be ashamed of, and I want to talk about it."
Contacted by CNN, Giuliani spokeswoman Maria Comella said, "This kind of ugly, personal attack isn't even worth a response."
Click here to see CNN's new political portal: CNNPolitics.com
- CNN Ticker Producer Alexander Mooney