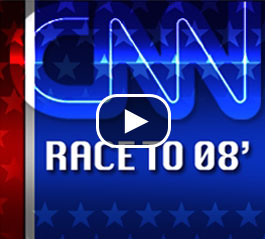 Listen to the latest Race to '08 podcast.
(CNN) - In this Race to '08 podcast, Senior Political Correspondent Candy Crowley speaks with CNN Radio's John Lisk and previews CNN's Democratic presidential debate Thursday night in Las Vegas.
Listen to Crowley and Lisk discuss the powerful Culinary Workers Union in Nevada, the role Nevada may play in the race for the White House in 2008, and Western politics.
Related: Dems hoping to hit union jackpot
Related: Las Vegas has become a political boomtown
Related: Mountain West a battleground in '08