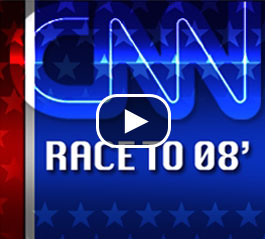 Listen to this pre-debate Race to '08 podcast.
(CNN) - In this Race to '08 podcast, Senior Political Correspondent Candy Crowley speaks with CNN Radio's John Lisk and previews CNN's Democratic presidential debate Thursday night in Las Vegas.
Listen to Crowley and Lisk discuss Sen. Hillary Clinton's effort to recover after a less than stellar performance at the last Democratic presidential debate. Crowley also touches on a recent controversy over a planted question at a Clinton campaign event in Iowa. Finally, listen to Crowley discuss how chief Clinton rivals John Edwards, D-North Carolina, and Sen. Barack Obama, D-Illinois, will be walking a fine line in Thursday's debate - they need to be tough on Clinton but not too tough to turn off voters.
Programming note: CNN's Democratic presidential debate airs lives from Las Vegas beginning at 8 p.m. Eastern time on Thursday.
Related: Showdown in Vegas