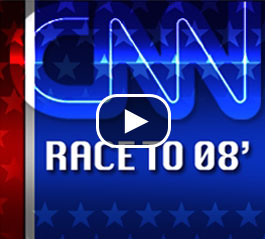 A California proposal could affect the outcome of the '08 presidential election for the entire country.
(CNN) - In Friday's Race to '08 podcast, CNN Deputy Political Director Paul Steinhauser and CNN Radio's John Lisk discuss a Republican proposal to change how California's 55 Electoral College votes are awarded.
Currently, the Golden State's votes are awarded on a winner-take-all basis across the entire state but a GOP plan would award them on the basis of winning individual Congressional districts.
Listen to Friday's Race to '08 podcast