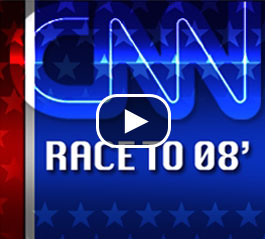 Listen to this Race to '08 podcast about the front loaded primary calendar.
(CNN) - In this Race to '08 podcast, CNN Political Editor Mark Preston speaks with CNN Radio's John Lisk about the 2008 presidential primary calendar now that New Hampshire has announced it will hold its primary on January 8, 2008.
Listen to Preston explain why a lot will likely be decided by the end of the voting day on February 5, 2008 and why the field may narrow even before "Super Duper Tuesday."  Preston and Lisk also discuss the presidential candidates' different strategies for making the most of 2008's unprecedented primary calendar.
Related: Primary calendar comes into focus