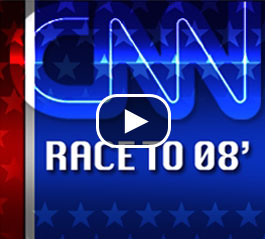 In this podcast, a Vice-Chairman of the DNC discusses the sanctions imposed by the national party on Michigan and Florida.
(CNN) - The Democratic National Committee continues to try to rein in the chaotic 2008 primary calendar.
Over the weekend, the DNC announced that it will strip the Michigan Democratic Party of all of its delegates to the 2008 nominating convention if Michigan Democrats hold their primary on January 15 as planned.
In Monday's Race to '08 podcast, CNN's Bob Costantini chats with Linda Chavez-Thompson, one of the DNC's Vice-Chairs, about the primary calendar and how the Democratic Party has responded to the primary dates sets by Michigan and Florida.