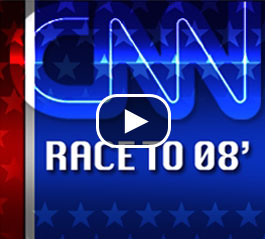 Listen to Candy Crowley discuss the presidential race in Iowa.
(CNN) - Senior Political Correspondent Candy Crowley has been spending some time on the campaign trail in Iowa where the first votes in the presidential primaries will be cast in about a month. 
In Tuesday's Race to '08 podcast, CNN Radio's John Lisk talks with Crowley about how Senators Hillary Clinton and Barack Obama are increasingly leveling attacks at each other as the Iowa caucuses approach and polling shows a virtual three-way tie in Iowa between Clinton, Obama, and former senator John Edwards.