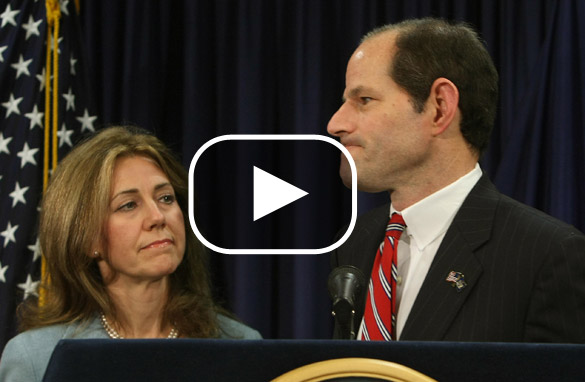 CNN's Jason Carroll reports New York Gov. Eliot Spitzer is on the hot seat. (Getty Images)
NEW YORK (CNN) - Before Monday, Eliot Spitzer was a rising star in the Democratic Party - his squeaky-clean image as a corruption buster led to his being mentioned as a potential vice-presidential candidate and possibly even a future White House contender.
Now, after federal investigators have linked the New York governor to a top-dollar prostitution ring, political advisers are split over whether Spitzer has any political future at all.
"There's no way he can survive it," said Ed Rollins, a Republican political consultant and adviser to former presidential candidate Mike Huckabee. "All the facts aren't out there, but as they're being reported, there's no way you can survive.