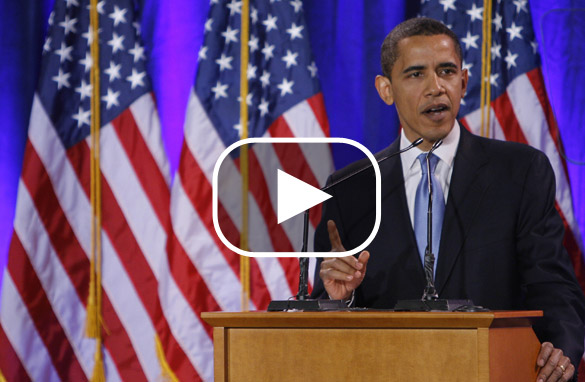 Watch portions of Obama's speech Monday. (Getty Images)
PHILADELPHIA, Pennsylvania (CNN) - Sen. Barack Obama said Tuesday he chose to run for president because he believes "we cannot solve the challenges of our time unless we solve them together."
Speaking to supporters at Philadelphia's National Constitution Center, the Democratic presidential candidate said he rejected racially charged comments made by the Rev. Jeremiah Wright, but explained the root of his remarks.
Wright used to preach at the Trinity United Church of Christ, where Obama worships.
Obama said that his belief that all people want to move in the same direction comes from his "unyielding faith in the decency and generosity of the American people. But it also comes from my own American story."