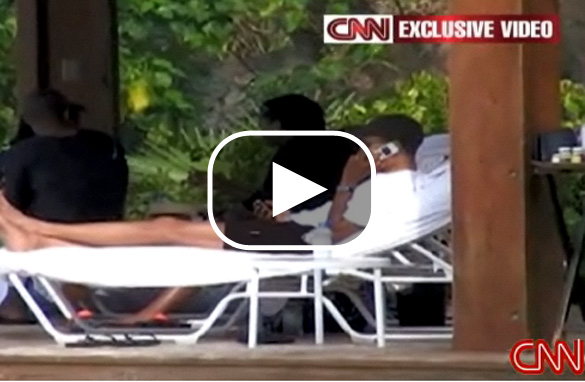 CNN Exclusive video of Obama vacationing on the island of St. Thomas. Photo credit: CNN/Welch.
CHARLOTTE AMALIE, U.S. Virgin Islands (CNN) - For three days, Democratic presidential candidate Barack Obama is enjoying some private down time on the island of St. Thomas, a source close to the U.S. territory's Government House in the capital of Charlotte Amalie confirmed Monday.
The source also confirmed that Gov. John deJongh "unofficially" met with the Illinois senator and his family upon their arrival at St. Thomas' Cyril E. King Airport Sunday morning.
Obama campaign officials had been vague about the Obama family trip.
The senator will resume campaigning on Wednesday in North Carolina.
Related: Watch CNN's Exclusive footage of Sen. Obama on vacation
–CNN'S Chris Welch, in Charlotte Amalie