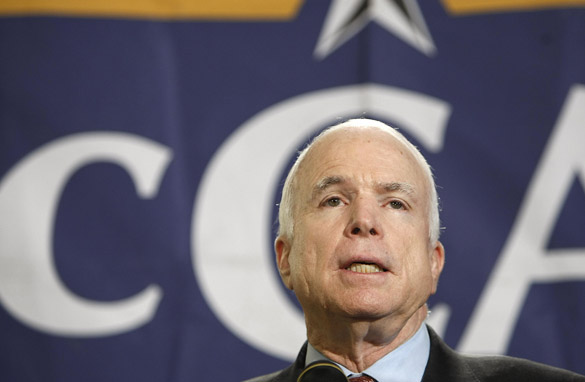 McCain sees an opening as his Democratic rivals continue to fight it out. (Getty Images)
Chula Vista, CALIFORNIA (CNN) - While the Democratic presidential candidates are duking it out on the campaign trail, Sen. John McCain is trying to fill up his campaign coffers. But some supporters fear he's not making the most of his time.
Just back from his eighth trip to Iraq, McCain returned to the campaign trail Monday in Chula Vista,California, with last week's words from Osama bin Laden in hand.
"He urged Palestinians and people of Syria, Lebanon, Jordan and Saudi Arabia to - quote - 'help and support the mujahadeen brothers in Iraq, which is greatest opportunity and the biggest task,' " McCain said.
It's proof, he argued, that Democrats are dead wrong about the war in Iraq.
- CNN's Dana Bash