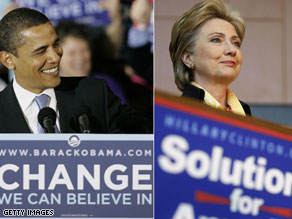 For all those like Mitt Romney who said, when talking about Barack Obama, "The presidency of the United States is not an internship," consider this.
The young guy with not nearly as much political experience is on the verge of toppling one of the most powerful political names of the last 50 years, Hillary Clinton. For all her claims of having more experience, the relative newcomer proved to have a lot more moxie.
She said "experience." He said "change."
To read more and contribute to the Cafferty File discussion click here