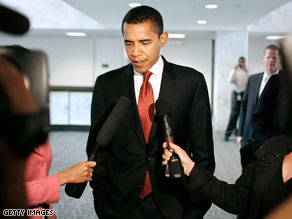 Barack Obama has generated an excitement and hope not seen in American politics in years, perhaps even decades. But behind the scenes, some of his field workers and volunteers are coming face-to-face with something very different: racism.
The Washington Post reports about what it calls "raw racism and hostility that have gone largely unnoticed – and unreported" in this election. Obama volunteers have had doors slammed in their faces, and have been called racially derogatory names. Some Americans apparently can't deal with the idea that Obama might become our first African-American president.
One volunteer reports being chased by dogs while canvassing in Indiana.
To read more and contribute to the Cafferty File discussion click here