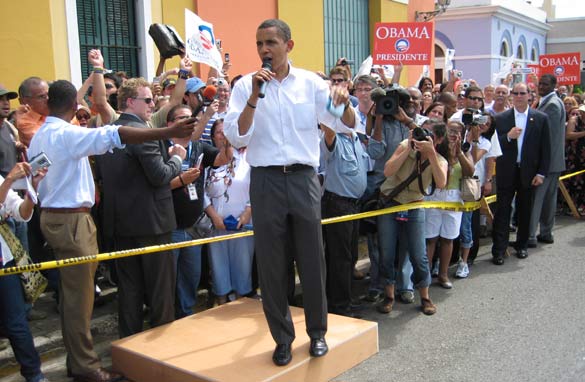 (Courtesy: CNN's Chris Welch)
BAYAMON, Puerto Rico (CNN) - Barack Obama talked to supporters along a parade route in Bayamon, Puerto Rico, Saturday. The event was referred to as a "caminata," a traditional parade for a candidate on the island.
Standing on the wooden box, Obama told supporters, "I am absolutely confident that if that we keep on working hard, there's no reason why we cant win here in Puerto Rico and if we win Puerto Rico we will win the nomination and if we win the nomination, we will win the general election."