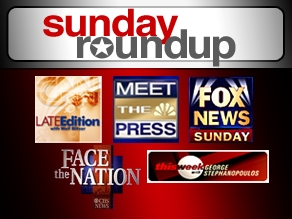 WASHINGTON (CNN) - Days after both men reversed course on major issues, the presidential campaigns of Sen. Barack Obama and Sen. John McCain spent much of Sunday's talk-show circuit working to ensure accusations of "flip-flopping" don't stick.
Both sides tried to go on offense, with the Obama camp accusing McCain of "yet another flip-flop," on the issue of oil drilling and the McCain camp saying Obama broke his word on the issue of campaign financing.
McCain said he now supports lifting a federal ban on off-shore drilling that he once supported.
Daschle pointed to the issue, saying, "we're surprised at yet another flip-flop on the part of John McCain here."
But McCain's economic adviser Carly Fiorina, on CBS' "Face the Nation," argued that "a good leader is influenced by the facts on the ground."
Watch: McCain's 'false' claim, Obama's Pinocchios
She added, "We've never before faced a situation where the price of a barrel of oil has doubled in the last 12 months. So what John McCain has said is that we now need to take control of our own energy future." Watch more on the off-shore drilling debate »
When McCain announced his decision Tuesday, he said off-shore oil drilling could be part of a plan "in the short term in resolving our energy crisis." But many analysts argue any significant oil production gain would be years away.
On the issue of campaign financing, Obama announced Thursday he would not take public financing for the general election.
Obama, the presumptive Democratic nominee, had long spoken in support of public financing, and when asked on a questionnaire whether he would accept public financing if the competition did, he answered "yes."