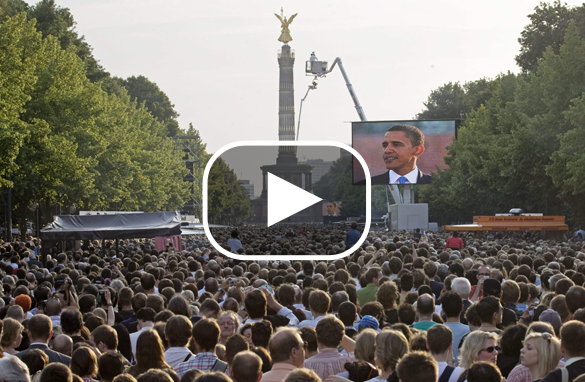 Obama speaks in Berlin, German Thursday. (AP Photo)
(CNN) - Sen. Barack Obama on Thursday challenged people to look to Berlin as an example of what can be accomplished when nations come together to tackle global challenges.
"This city, of all cities, knows the dream of freedom. And you know that the only reason we stand here tonight is because men and women from both of our nations came together to work, and struggle, and sacrifice for that better life," he said before a massive crowd at Berlin's Victory Column.
Watch: Obama says the world needs to unite as one
Obama introduced himself as a "proud citizen of the United States and a fellow citizen of the world."
Thousands gathered for Obama's highly anticipated speech - an event the presumptive Democratic presidential nominee said was not a "political rally."