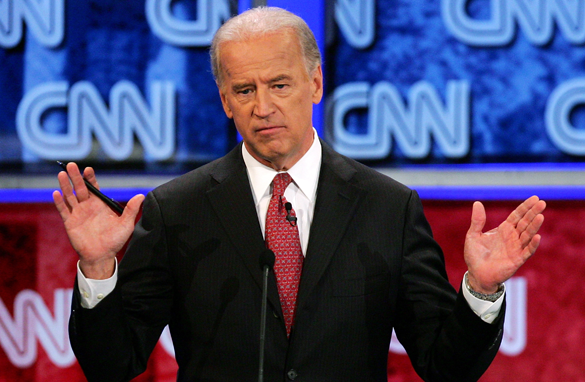 It increasingly appears Barack Obama will name Joe Biden as his running mate. (Getty Images)
(CNN) - As his major competitors slipped out of contention late Friday night, Senator Joe Biden of Delaware emerged as the top remaining contender for the Democratic vice presidential nomination.
Virginia Governor Tim Kaine, Indiana Senator Evan Bayh of Indiana and Senator Hillary Clinton of New York - presumptive nominee Barack Obama's main primary season rival – have all been informed that they will not be the Illinois senator's running mate, sources tell CNN.
Neither Biden – a 1988 presidential candidate – nor Obama's campaign has commented on whether or not he has been asked to join the Democratic ticket. An official announcement of Obama's final pick is expected within hours.