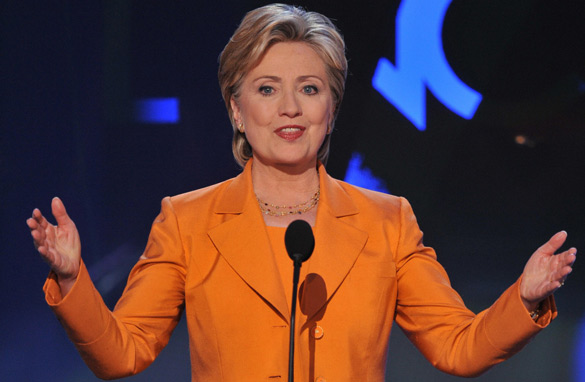 Convention delegates greeted Clinton with a standing ovation. (Photo credit: Getty Images)
DENVER (CNN) - "Four more years of the last eight years." That's a strong effort to refocus this campaign as a referendum on the Bush record. And to make the case that McCain equals Bush. These delegates are thrilled. The election has been in danger of becoming a referendum on Obama instead of the Bush record.
Watch: Hillary Clinton says 'It's time to unite'
Hillary's speech is what used to be called a spellbinder. Or a stem-winder. Whatever.
This woman is tough. She burnished that reputation in the campaign. She never stopped fighting and never gave up - and drew enormous admiration for it.
A lot of Democrats wonder if Obama is this tough.