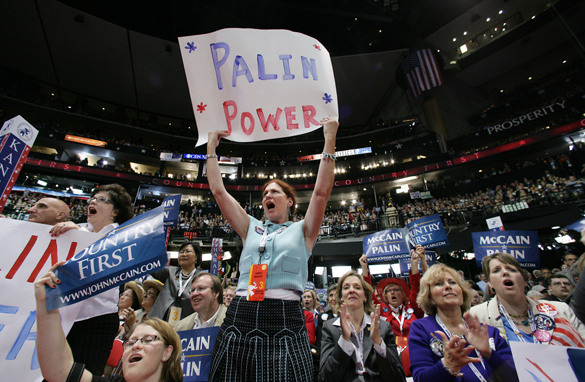 Palin wowed the RNC Wednesday, but how will she play in suburbia? (Photo credit: E.M. Pio Roda / CNN )
It is clear from tonight's national debut that Sarah Palin may connect extremely well in rural, small-town America. And no doubt, Republicans will be sending her there in key states like Ohio, Pennsylvania, Michigan and the like. Her pit bull style, combined with her humor and presence along with her roots, will likely draw people to her. Lots of people there will look forward to hearing her in person.
The question for me is whether she will also appeal in suburban America. I am not at all certain that she will: her combative, anti-elitist style - along with her staunch conservatism on issues like abortion - may just leave a lot of voters cool if not cold.
The answer to that question could have a big bearing on the election. What do you think?