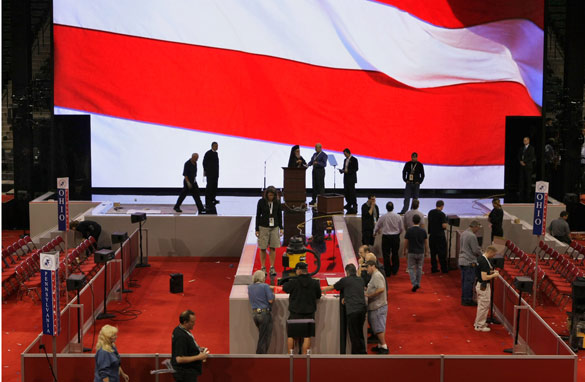 Workers began building a new stage on the floor of the Republican convention Thursday morning. (Photo Credit: Getty Images)
ST. PAUL, Minnesota (CNN) - In preparation for Sen. John McCain's acceptance speech Thursday night, a new stage with an extended walkway is being constructed at the Xcel Energy Center.
The new stage will extend farther into the seating area for delegates and will give McCain's speech more of a town-hall feel - a campaign setting that has become one of the Arizona senator's trademarks.
The Ohio delegation will be seated around the extended walkway; the state is one of the battlegrounds that is expected to be hard-fought in the general election matchup between McCain and Sen. Barack Obama.