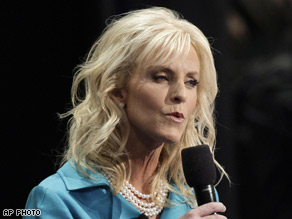 ST. PAUL, Minnesota (CNN) - Cindy McCain is delivering an oddly partisan speech -– it goes from humanitarianism to partisanship in the blink of an eye. It's an unusually partisan and ideological speech from a prospective first lady.
Watch: Cindy McCain describes her husband as a source of 'strength' and 'inspiration'
She is making a positive case for her husband too: the idea is to reclaim his image as a maverick from 2000.
They do have a lovely and impressive family –- an undeniable political asset.