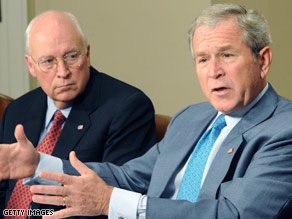 ST. PAUL, Minnesota (CNN) - The most important thing John McCain has to do tonight is demonstrate he knows the pain and anxiety Americans are going through right now, and has a plan to address that. Nobody doubts he's a hero, they want to know what he's going to do to fix the economy.
It was only a couple of years ago that John McCain was the Republican most admired among Democrats. A lot of Democrats continue to like him. He retains some residual popularity with Democrats, and particularly independents. But some of that glow has faded for them.
I wonder if the names George Bush or Dick Cheney will be uttered in this speech.