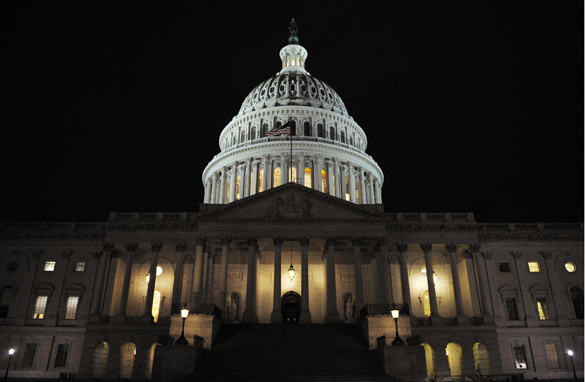 Sens. Biden, McCain, and Obama returned to Capitol Hill Wednesday night to vote on a revised bailout plan. The House is expected to take up the bailout again Friday. (Photo Credit: Getty Images)
WASHINGTON (CNN) – The Senate has approved the $700 billion financial rescue plan in a just two days after the bailout failed in the House.
The bailout was approved in a 74-25 vote. Both presidential candidates, Sens. Barack Obama, D-Illinois, and John McCain, R-Arizona, voted in favor, as did Democratic vice presidential candidate Sen. Joe Biden of Delaware.
"This has been a very difficult time for our country, but I'm very, very happy for this vote tonight," Majority Leader Harry Reid, D-Nevada, said after the vote. "It shows that when we work together we accomplish volumes."
The core of the Senate financial bailout bill is the Bush administration's original plan to buy troubled assets from banks, but the proposal includes a number of new provisions aimed at tax payers. The changes were intended to attract more votes from the House - especially from Republicans, two-thirds of whom voted against that version.
The House is expected to vote Friday, according to aides to Democratic leaders.