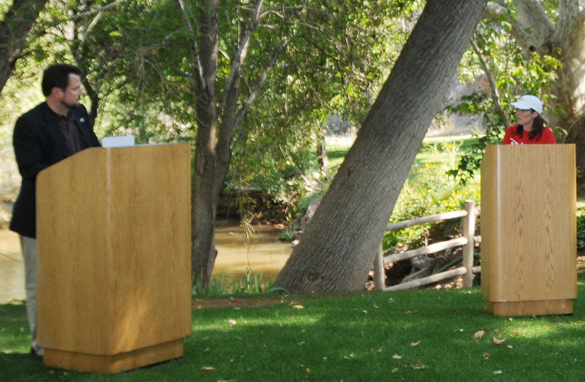 The McCain campaign released a photo of Sarah Palin preparing for her presidential debate Thursday night at John McCain's Sedona, Arizona ranch.
"The serenity and beauty of this setting has contributed to what can be characterized as a relaxed environment," the McCain campaign said.
Pictured opposite Governor Palin is Randy Scheunemann, a senior policy adviser to the campaign.