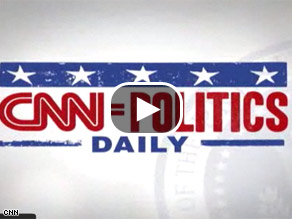 Watch Thursday's installment of CNN=Politics Daily, The Best Political Podcast from The Best Political Team.
(CNN)— Wednesday's final presidential debate between Sens. John McCain and Barack Obama covered a wide range of issues, but was it the game-changer McCain needed? In the latest installment of CNN=Politics Daily, CNN's Ed Henry recaps the most memorable moments, while CNN's Suzanne Malveaux provides some post debate analysis.
Plus: CNN has updated its Electoral Map, as a traditionally red state swings toward Obama. CNN's John Roberts lays out the latest Electoral Map.
Finally: How did voters react to the candidates' responses — and who do they think won the night? CNN's Carol Costello reports.
Click here to subscribe to CNN=Politics Daily