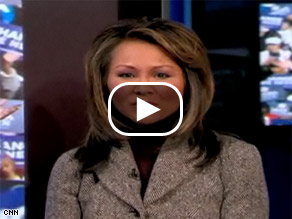 Was Sen. Biden accurate about Sen. McCain's record on the minimum wage? Watch Alina Cho and get the facts!
The Statement

At a rally on Sunday, October 19, in Tacoma, Washington, Democratic vice-presidential candidate Sen. Joe Biden told a crowd, "John McCain voted 19 times against raising the minimum wage ...19 times!"
Get the facts!


The Facts

Sen. John McCain has voted 19 times against provisions to raise the minimum wage. However, in some cases the minimum wage provisions were contained in much larger bills on spending, and some were procedural votes that quashed attempts to raise the minimum wage.
What Biden did not mention is that McCain voted on at least five occasions to increase the minimum wage.
In explaining the disproportionate amount of no-to-yes votes, McCain told Fox's Chris Wallace on August 31, 2008, that he supports minimum-wage hikes "when they are not attached to other big-spending pork barrel."
As an example of how much conflict can exist on these votes, on May 17, 2007, McCain voted for a wage hike that was part of a much larger spending bill that included war spending and Hurricane Katrina recovery funds. Sen. Barack Obama voted against that bill, which ultimately passed and was signed into law by President Bush just over a week later.
Verdict:

Misleading. While McCain did vote 19 times against provisions that would have raised the minimum wage, some of those were parts of a much larger spending bill rather than an up-or-down vote on a wage increase. Also, Biden fails to mention that McCain has voted in favor of an increase on other occasions.