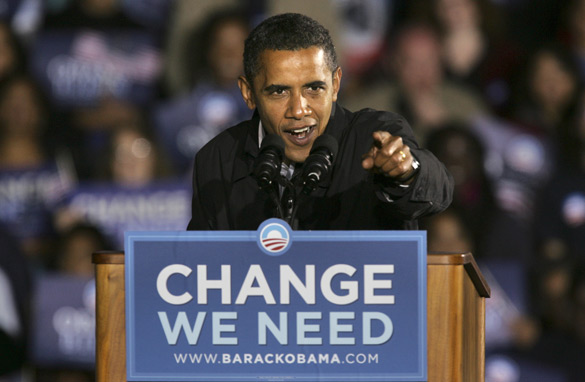 Barack Obama has been elected President of the United States, CNN projects.(AP PHOTO)
(CNN) - Democrat Barack Obama won the 2008 presidential election, CNN projects, defeating Republican John McCain.
With his inauguration on January 20, 2009, Obama will become the 44th president of the United States and the first African-American to hold the nation's highest office.
Obama is set to win the states of California, Hawaii, Oregon and Washington, CNN projects, putting him over the top.