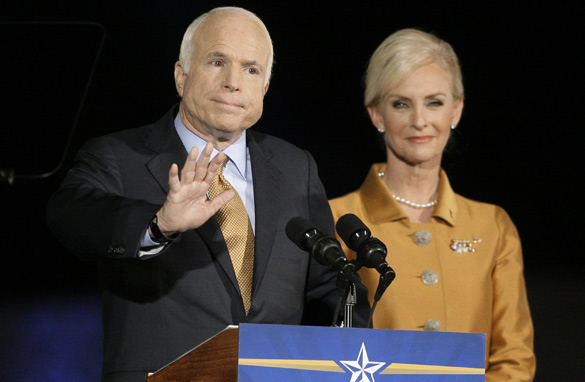 John McCain congratulated Barack Obama on his victory.(AP PHOTO)
(CNN) - John McCain admitted defeat in the race for the White House Tuesday, saying: "The American people have spoken, and they have spoken clearly."
Watch: 'The end of a long journey' McCain says
McCain said he had called Barack Obama to offer his congratulations shortly after 11 p.m., when polls closing on the West coast gave Obama the electoral votes to become the nation's first black president.
"Sen. Obama has achieved a great thing for himself and his country," he said, calling Obama a "good man."