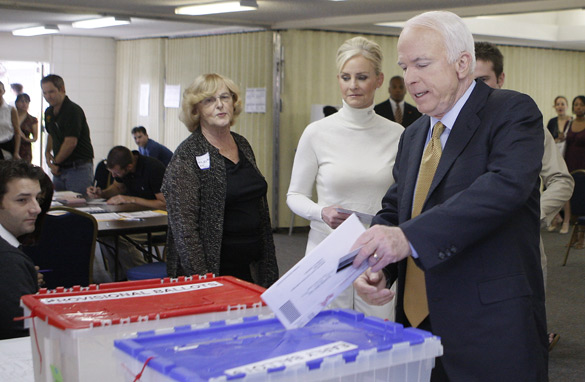 Sen. John McCain, joined by his wife Cindy, voted Tuesday in Arizona.(AP PHOTO)
PHOENIX, Arizona (CNN) - Republican presidential candidate Sen. John McCain voted Tuesday morning at his polling center in the Arizona capital.
Watch: The McCain family votes
A gaggle of photographers gathered around the Arizona senator as he entered and exited the polling station at Albright United Methodist Church in Phoenix.