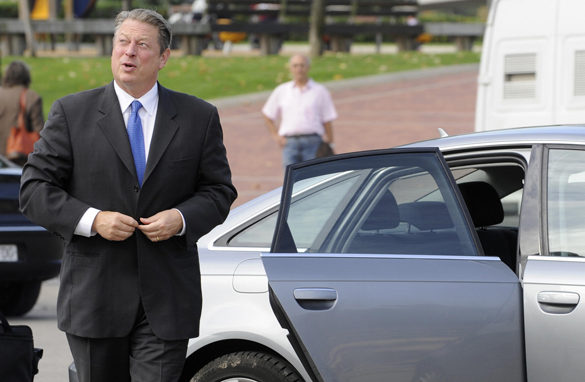 Gore and Obama are meeting in Chicago Tuesday. (Getty Images)
WASHINGTON (CNN) - A spokeswoman for Al Gore says the former vice president is not meeting Tuesday with President-elect Barack Obama about a position in his administration.
The meeting between Obama, Gore and Vice President-elect Joe Biden had unleashed speculation about Gore's role in an Obama White House.
The Obama transition office said Monday that the meeting would focus on issues relating to energy and climate change and how the new administration's environmental policies can spur job creation.
Democratic officials have said Obama is not looking to tap Gore for a Cabinet-level post or any other position in the administration.