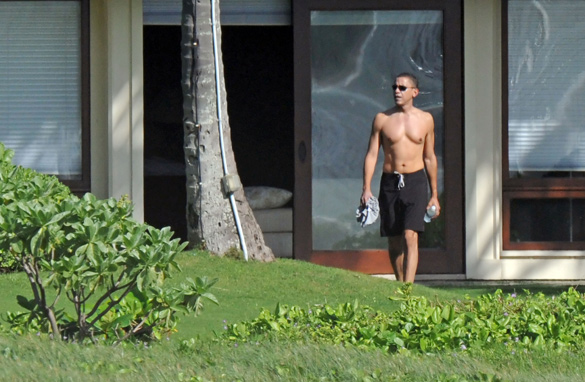 For the Obama family, vacations will never be the same.
President-elect Obama isn't the only politician or head of state to be popular with the paparazzi: French President Nicolas Sarkozy is a fixture in the European tabloids, as are the British royals - who have endured decades of interrupted vacations.
And photos of presidents on vacation are nothing new - many remember seeing images of Ronald Reagan on his horse in California. Whether it's golfing or fishing, the demand for a photo of the commander-in-chief at play has always been high. But with the president-elect, it's at a whole new level.
Yesterday on the golf course, Obama told the press corps he'd buy them some beer if they'd just leave him alone for a little while. Now pictures from the paparazzi trailing the president-elect and his family on vacation in Hawaii have sparked new questions about presidential privacy. (Photo credit: Bauergriffinonline.com)
–CNN's Ted Rowlands
Watch: A photographer gets close enough to the Obama family to snap dozens of photos on the beach.