WASHINGTON (CNN) - Senate Democrats had hoped to have HillaryClinton confirmed as Secretary of State on Inauguration Day. To do that all senators would need to agree - unanimous consent - or UC in Senate parlance.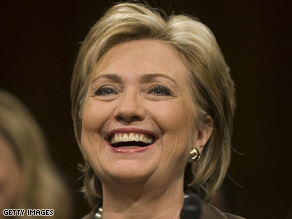 But a Senate Democratic leadership sources tells CNN that at least one Republican senator has objected, so now a roll call vote on the Clinton nomination will be held Wednesday.
It was unclear which GOP senators or senators formally objected.