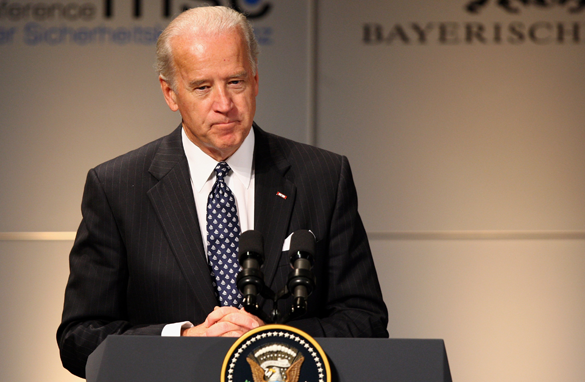 Biden is set to push the stimulus bill in Pennsylvania (Getty Images)
(CNN) - Vice President Joe Biden reminded reporters in Harrisburg, Pennsylvania on Wednesday that he and President Barack Obama have been in office for less than three weeks, and said passing the stimulus package would help "kick-start the confidence" that the new administration can handle the economic crisis.
"I doubt whether anything this massive, this consequential, this significant, has passed this quickly in any other administration," said Biden. "We're talking about 100 days, we haven't even hit 25 days yet."
The vice president traveled back to his birth state to promote the local impact of the economic stimulus package, echoing Obama's message at town hall meetings this week in Indiana and Florida. Biden said Pennsylvania would get $16 billion right away to help improve infrastructure and create jobs.
The administration has broken down potential stimulus results state by state and distributed them to supporters in an effort to prod some reluctant lawmakers to back the bill. Nineteen governors facing massive cutbacks and major budget shortfalls — including four Republicans — released a joint letter last week urging Congress to pass stimulus legislation.
Biden's remarks on the stimulus were a bit more in line with official White House policy than his gloomier take last week, when he gave the administration and Congress slightly disappointing odds for fixing America's economy. "If we do everything right, if we do it with absolute certainty, there's still a 30 percent chance we'll get it wrong," Biden told lawmakers at a policy retreat in Williamsburg, Virginia last Friday.
Obama seemed to rib his vice president over the comment during his Monday press conference. "I don't remember exactly what Joe was referring to. Not surprisingly," Obama joked to reporters.