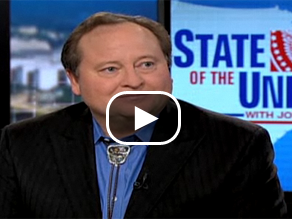 Gov. Schweitzer discussed his views of the stimulus and Sarah Palin's absence from the NGA this weekend.
(CNN) – Many of the nation's governors descended on Washington for the National Governors' Association meeting this weekend, but a famous face was absent: Alaska governor Sarah Palin.
Montana Gov. Brian Schweitzer, who co-chairs the NGA's Natural Resources Committee with Palin, told CNN he wishes she was there.
"Fewer TV cameras will be there and I have to stay all the way to the end to report, so I wish she was here," Schweitzer joked on CNN's State of the Union.
But the Montana Democrat did not fault his colleague from Alaska for missing the NGA's winter meeting.
"Governors have to balance their job," he said. "These meetings are important, but in some ways, we come here and restate the obvious."
While Palin chose to skip the meeting this year, her appearance at it one year ago may have been pivotal to her future: it was when she first met Arizona Sen. John McCain.