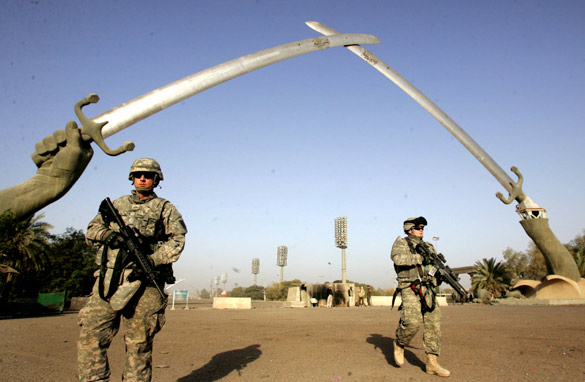 CNN has learned that President Obama is expected to approve a proposal to withdraw most combat troops from Iraq within 19 months. (Photo Credit: Getty Images/File)
WASHINGTON (CNN) - President Barack Obama is expected to approve a proposal to withdraw most combat troops from Iraq within 19 months, several Pentagon officials told CNN Wednesday.
The decision will be announced at Camp Lejeune in North Carolina on Friday, according to one senior administration official.
Although no decision has been officially announced at the White House, a Pentagon official told CNN "that's the way the wind is blowing" in reference to the 19-month option.
A White House spokesman said no final decisions about Iraq policy has been made by the president.
The Pentagon several weeks ago sent the president options for withdrawals at 16, 19, and 23 months.
The 16-month option was Obama's campaign pledge. But shortly after taking office, he asked Pentagon and military commanders for an analysis of additional options, and they submitted the two other timeframes in response.
Updated
The details of what the shape of U.S. forces will be in Iraq over the next many months remains unclear until a number of additional decisions are made. It is expected that the announcement will call for the majority of combat forces to be withdrawn, leaving a residual force of as many as 50,000, largely in a training or advisory role.
U.S. military officials point out even those residual forces may find themselves in combat.
For the past two months, the U.S. Central Command has been conducting a detailed assessment of how equipment and personnel would be withdrawn from Iraq, according to a U.S. military official.
He declined to be named because of the sensitivity of discussing withdrawal details prior to the president's announcement. However, he confirmed the U.S. military is looking at exit routes through Jordan and Kuwait.
And they are trying to determine what equipment might be returned to the United States, transferred to the Iraqi or Jordanian governments, sent to Afghanistan, or simply discarded if not needed. Final decisions will depend on the timeframe for the withdrawal, he said.