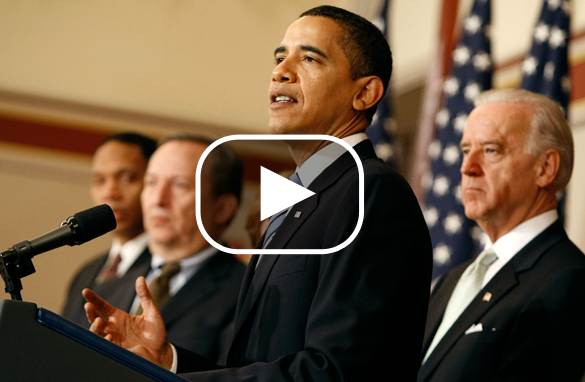 President Obama says he can halve the deficit by 2013. (Getty Images)
(CNN) - President Obama on Thursday presented a budget that he said is an "honest accounting of where we are and where we intend to go."
Congress received a 140-page summary of the budget Thursday morning. The full details are expected in April.
In introducing the budget, Obama slammed what he called a "dishonest accounting" in regard to the costs of war, and reiterated his commitment to make government "more open and transparent."
"For too long, our budget has not told the whole truth about how precious tax dollars are spent," he said.
"Large sums have been left off the books, including the true cost of fighting in Iraq and Afghanistan. And that kind of dishonest accounting is not how you run your family budgets at home; it's not how your government should run its budgets either."
The president said his budget includes investments in renewable energy, education, and health care - priorities he outlined during his address to a joint session of Congress on Tuesday.