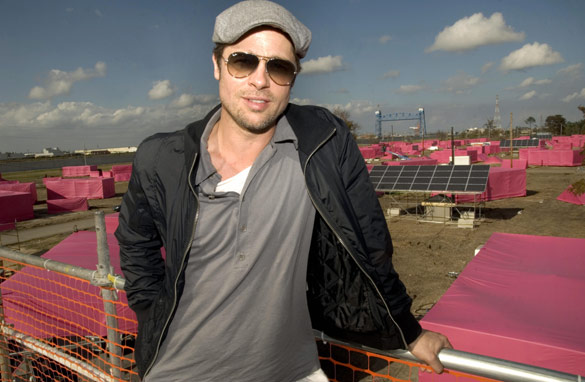 Brad Pitt posed in late 2007 on the site where 150 homes new homes in New Orleans' Lower Ninth Ward are slated to be built. (Photo Credit: Getty Images/File)
WASHINGTON (CNN) – In what promises to be one of the most well-attended congressional photo ops of the year so far, House Speaker Nancy Pelosi will appear with actor Brad Pitt on Capitol Hill Thursday, according to her office.
Pitt and Pelosi are slated to meet tomorrow afternoon to discuss a low-income housing project in New Orleans' Lower Ninth Ward, an effort long supported by the actor.