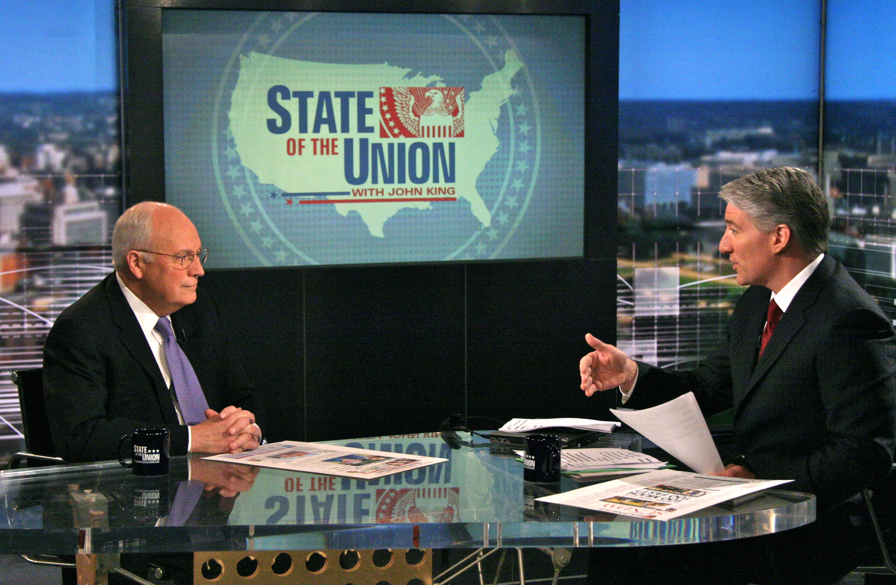 Photo credit: Josh Rubin/CNN
WASHINGTON (CNN) - Former Vice President Dick Cheney said the administration was not to blame for poor economic conditions in the country, telling CNN's John King congressional Democrats had prevented it from heading off the financial threat posed by Fannie Mae and Freddie Mac, and that September 11 had forced the United States into "wartime mode" and spending.
Watch: 'I worry very much' about Obama's economic policies, says Cheney

Asked by King about key measures of economic health that had declined during the Bush administration, Cheney replied that there were "all kinds of arguments to be made on that point, but there's something that's more important than the specific numbers you're talking about, and that had to be priority for our administration: eight months after we arrived, we had 9/11. We had 3,000 Americans killed one morning by Al Qaeda terrorists here in America.
"We immediately went into wartime mode, we ended up with two wars, in Afghanistan and Iraq, some of that still very active. We had major problems with respect to things like Katrina, for example. All of these things required us to spend money that we had not originally planned to spend, or weren't originally part of the budget," he said.
"Stuff happens. And the administration has to be able to respond to that, and we did."