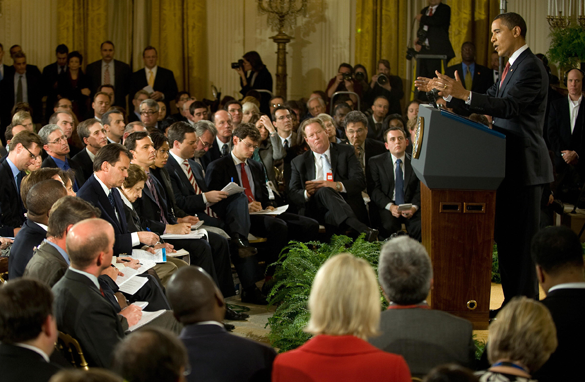 President Obama held his second prime time press conference Tuesday. (Getty Images)
(CNN) - President Obama said Tuesday "there are no quick fixes" to pull the economy out of recession, but he insisted the country will recover.
In his second prime time news conference, Obama called on Americans to look to the future with a "renewed confidence that a better day will come."
"We will recover from this recession," the president said.
"But it will take time, it will take patience, and it will take an understanding that when we all work together; when each of us looks beyond our own short-term interests to the wider set of obligations we have toward each other - that's when we succeed."