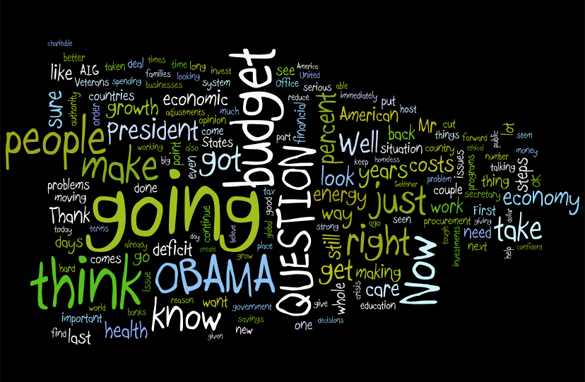 President Obama's entire press conference.  (Wordle.net)
(CNN) - What words did President Obama use most often in his press conference last night?
CNN has compiled word clouds of the entire press conference including all questions and answers, thanks to Wordle.net. The bigger the word, the more times Obama used it.
The president's top words: "Budget," "Going," "Question," and "Think."
CNN has also compiled separate word clouds for the president's opening statement, the reporter's questions, and the president's answers.
Check those out after the jump!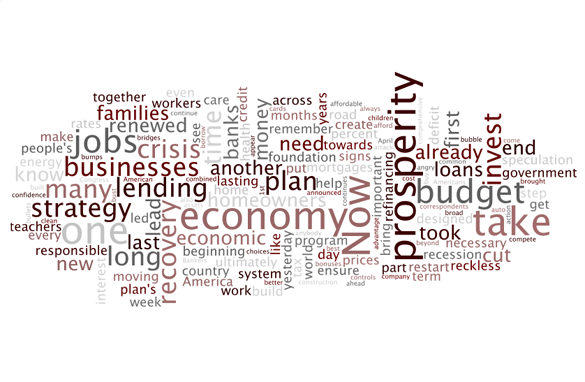 President Obama's opening statement. (Wordle.net)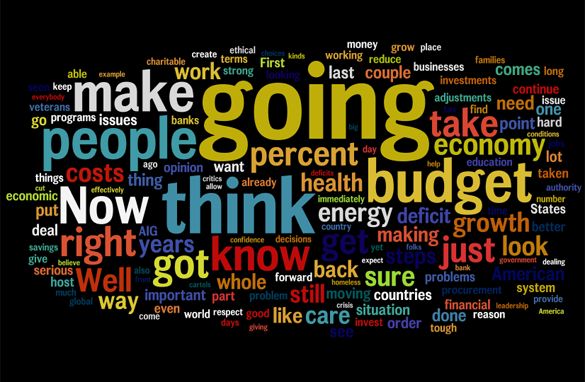 President Obama's answers. (Wordle.net)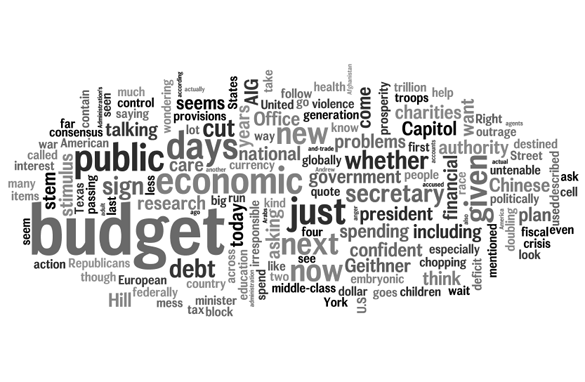 The reporters' questions. (Wordle.net)